Data sheet
Set consists of

1x PH0; 1x PH-1; 1x PH-2; 1x PH-3; 1x bit 4.5 mm; 1x bit 5.5 mm; 1x bit 6 mm; 1x long PH-0; 1x long PH-1; 1x long PH-2, 1x long PH-3, 1x long PZ-1, 1x long PZ-2, 1x long PZ-3, 1 x Makita ratchet screwdriver, 1x case.
Ratcheting screwdriver Makita set (P-90037), 16 pcs.
Set of screwdriver with MAKITA (P-90037), 16 pcs.
Customers who bought this product also bought: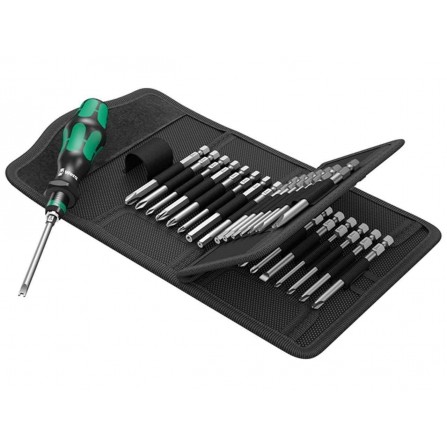 Wera atsuktuvo ir galvučių rinkinys Kraftform Kompakt 62 (05059297001), 33 vnt.